***********************************
*****************************************************
Another interesting session in the series, entitled The Broads: Nature and People was held on Sunday 18th June 2023  with fascinating talks by Suzie Hanna and Dick Foyster, our contributors, along with Richard Powell OBE on creation of a nature reserve.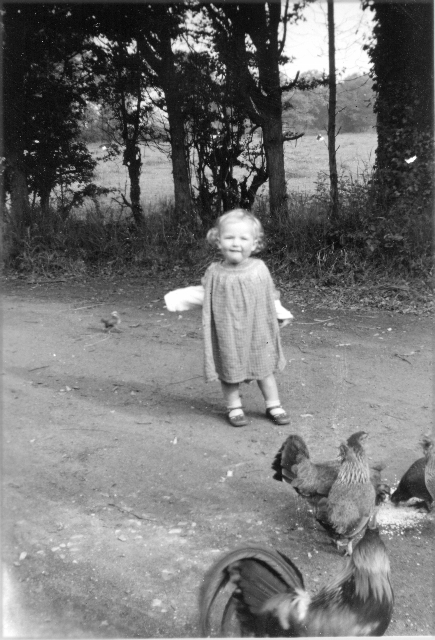 Suzie spoke movingly about the legacy of her late parents Phyllis and Ted Ellis of Wheatfen, and her own childhood there. Dick told entertaining  stories about the "houseboats" that were built on the shores of Breydon Water. 
*******************************************************************************
WISEArchive had an enjoyable day meeting lots of members of the public and people interested in all things Heritage at the Norfolk Record Office's Fair at the Norwich Forum on Saturday 15th April 2023.
Thanks to the NRO for their organisation and making it a good day. Look out for us at more events over the summer.
****************************************
Our project with the RAF Air Defence Radar Museum at Neatishead is well underway. The museum has the country's only original cold war operations room. We are recording the stories of people who worked there during the cold war and after, many of whom currently volunteer at the museum. 
****************************************
WISEArchive had a stand at the Broads Hidden Heritage conference organised by the Norfolk Archaeological & Historical Research Group (NAHRG) at UEA on Saturday 29th October 2022. It was an enjoyable day with over 200 people attending.  It was good to learn about the work and new findings of some of the other projects in Water, Mills & Marshes.
The feedback from people attending the conference was really enthusiastic and positive.
****************************************
The Life on the Broads event at Reedham on Sunday 16th October 2022 was another good day showcasing the rich heritage of the Broads. More friends old and new met to enjoy the films and exhibitions (and the refreshments) and celebrate the old times.
We will be featuring more stories from the area on our website soon.
****************************************
The Life on the Marshes all-day event at Acle was excellent, with interesting talks, videos and displays.  It was lovely to meet so many WISEArchive contributors there and to see old friends meeting up to celebrate the old days on the marshes.
The Goodchild family at Acle July 2022
****************************************
We're sorry to hear of the sad death of our contributor Geoff Griston of North Walsham. Thank you to his family for sharing WISEArchive's interview on Facebook. Read Geoff's story here:  North Walsham pharmacist and his son the farmer and teacher (1920-2020).
RIP Geoff
*******************************
Lin Bensley's article about WISEArchive has just been published in the February edition of The Countryman, entitled 'Preserving memories of rural life'.
We understand Lin's next article will be about millwright Richard Seago, whose story can be found in the Marshes section at A passion for mills and machines (1960s-2019)
*******************************
WISEArchive volunteers were at Roys of Wroxham on Sunday 5th December 2021 talking with shoppers about our book Water, Mills, Marshes. Life and Work on the Broads 1920-2020. The book is available in store and at https://bitternbooks.co.uk/product/water-mills-and-marshes/?bbaf=wise.
There was a lot of interest in the book, and we were  happy to meet some potential new contributors to our archive.
*******************************
WISEArchive volunteer Ruth signing our Water, Mills, Marshes book at the Wherry Maud Trust Artist and Artisan Show on 28th November 2021.
******************************
Radio 4's Last Word  on Friday 30 July 2021 broadcast some of the story of Bill Lacey as recorded by WISEArchive in 2017.  His daughter Sue, who also told us about growing up in Halvergate marsh, shares memories of her father, one of the last marshmen working in Halvergate.  Listen to the recording on https://www.bbc.co.uk/sounds/play/p09qxgy1
Daughter Sue Goodchild has commented: 'How very very special, that we actually managed to get that all recorded for WISEArchive, and how wonderful it has been used again. I am so super proud and thankful to you and your team.'
*******************************
Thanks to Derek James for his excellent article in the Eastern Daily Press on 10th April 2021 about our Water Mills Marshes book. https://www.edp24.co.uk/news/remembering-the-lost-jobs-on-the-broads-7888726
*******************************
Water Mills Marshes
Life and Work on the Broads
1920-2020
We are delighted to announce the publication of our latest book about life, work and change on the Broads. It is based on almost 100 stories recorded over three years and covers 100 years of Broads heritage.
Chapters cover stories of Life and Childhood on the marshes, stories under the themes of Water, Mills and Marshes and stories related to Conservation and Ecology.  Altogether, they provide a comprehensive overview of the Broads from the perspective of those who have lived and worked there.
Copies can be obtained from most good bookshops or direct from Bittern Books.  
https://bitternbooks.co.uk/product/water-mills-and-marshes/?bbaf=wise 
*******************************
Quest for answers: A little wooden sailing boat returns to her Norfolk roots
While researching the history of My Quest, a 23ft wooden gaff cutter, the owners Sue and Howard spotted our story about Ernest Woods, who built her in 1930 in Horning.  They have found the original boatyard but would like to learn more about My Quest and about her first owner, H.J. Suffling from Gt Yarmouth, and perhaps William H Taylor who had her in the 1940s and 50s. If you can help, please contact via WISEArchive. Read more: Quest for answers: A little wooden sailing boat returns to her Norfolk roots (2020)
*******************************
Norfolk Pension Fund Retired Members Forum May 2019
WISEArchive was at the Norfolk Pension Fund's retired members' forum at Great Yarmouth Racecourse and The Space, Norwich on 13th, 15th and 16th May 2021. A feature this year was our presentation featuring the voices of several of our contributors, some of whom were present and were delighted to hear their voices. 
*******************************
Norfolk Day at Rockland St Mary, 28 July 2018
Volunteers from WISEArchive attended the charity event held on the Saturday at Rockland.  It was a beautiful sunny day, not too hot and with a pleasant breeze, a relief after some very hot days!  We were delighted with the level of interest displayed by the locals in our current project 'Living and working in the marshes' and enjoyed listening as they shared their many and varied memories.   We hope to record some of the stories in the near future.
*******************************
Mutton's Mill
In June 2018 some of us visited Mutton's Mill on Halvergate Marshes. Owners David and Paul welcomed us and gave us a tour of the mill. We recorded their stories in 2017, and they can be found in the Norfolk Marshes section of the website. Thank you David and Paul.
Peter Trudgill meets with WISEArchive volunteers
Distinguished sociolinguist and dialect specialist Professor Peter Trudgill came along to WISEArchive's monthly get-together on 13th July 2018. He had read and listened to our stories with interest and gave us lively feedback about our work. It was inspiring for our hard-working volunteers to talk with such an enthusiast about our local dialect(s) and the people whose stories we have the pleasure of recording. Thank you for an inspiring morning, Peter.
*******************************
More plaudits for WISEArchive!
The National Archive has just published its report for accessions in 2016 and we are delighted to be mentioned first in the Highlights section. The report included two analyses of particular interest to us i.e. a count of the use of the words 'his' and 'her' across 12 regions, and a look at content which was relevant to everyday life. In both areas WISEArchive would have scored well.  Here is a link to the report:   www.nationalarchives.gov.uk/documents/accessions-to-uk-repositories-2016.pdf.
*******************************
Revealing the lost lives of Norfolk's Marshmen
We're in the news! The Eastern Daily Press published an interview by Daniel Bardsley with WISEArchive on Saturday 20th January 2018. We had the opportunity to talk about our Water, Mills & Marshes plans and our other projects. You can find the article at  www.edp24.co.uk/.
By the way, we'd love to hear stories from more "marshwomen" to add to our collection.
*******************************
Living and Working in the Marshes
WISEArchive is participating in the Water, Mills & Marshes project coordinated by the Broads Landscape Partnership Scheme which was launched in the Norwich Cathedral Hostry on 17th January 2018. We are recording stories from people who have worked in or around the marshes in Norfolk including the Broads and rivers. We would also like to hear from people who grew up in and around the marshes.
For more about the project:   water, mills and marshes.org.uk  
*******************************
Ponds Shoes, Norwich
During the Heritage Open Days we were invited to talk to people visiting the old Ponds shoeshop and factory on Castle Meadow, Norwich (now Kindacafe). Visitors were given a tour of the cellars containing Elizabethan houses and tunnel entrances leading to Norwich Castle. We met members of the Pond families and others with memories of the shoe trade in Norwich. If you worked for Ponds, let us know all about it.
*******************************
Working lives of former Colman employees
Under our Heritage Lottery Funded  project – R
ecording the stories of former Colman employees we collected many interesting stories about this internationally known Norwich business – now owned by Unilever – the earliest being the tale of a young teenager who worked there in 1935.  The stories have been posted in the Colman's section and the book entitled Colman's of Norwich: Stories of Former Employees 1935-1995 is available in local bookshops or directly from WISEArchive.
*******************************
Norfolk County Pensioners
We participated again at the annual Norfolk County Pension Fund forum held at the Airport Holiday Inn Hotel, Norwich and at Great Yarmouth Racecourse. We heard fascinating tales from many pensioners we met there, and many of them are on the website. It was gratifying for us that several people who have already contributed to the archive came up to chat.
*******************************
Norfolk Crafts
Have a look in the Norfolk Crafts archive to learn about people whose lives have been enriched by their interest in crafts such as weaving and spinning. Find out what to do when someone offers you a fleece, and how an interest can become a business.
*******************************
Doughty's Hospital
Find the stories of residents of Doughty's Hospital in Norwich in the archive under Doughty's. Residents have told us about their working lives in nursing, alternative therapies, shoe factories, shops and many more. Thanks are due to Comic Relief for funding this project.
*******************************
Corton House
Residents of Corton House in Norwich told us their stories. You will find them in the Corton House section. Thanks are due to Comic Relief and the Norfolk Community Foundation for their support to the project.
*******************************
Young people's project at Magdalen Gates school, Norwich
Our project with the Norfolk County Council Youth Social Action Fund to help young people from Magdalen Gates school interview older people in the community about their working lives was highly successful. Go to the Archive to see photos from the project.